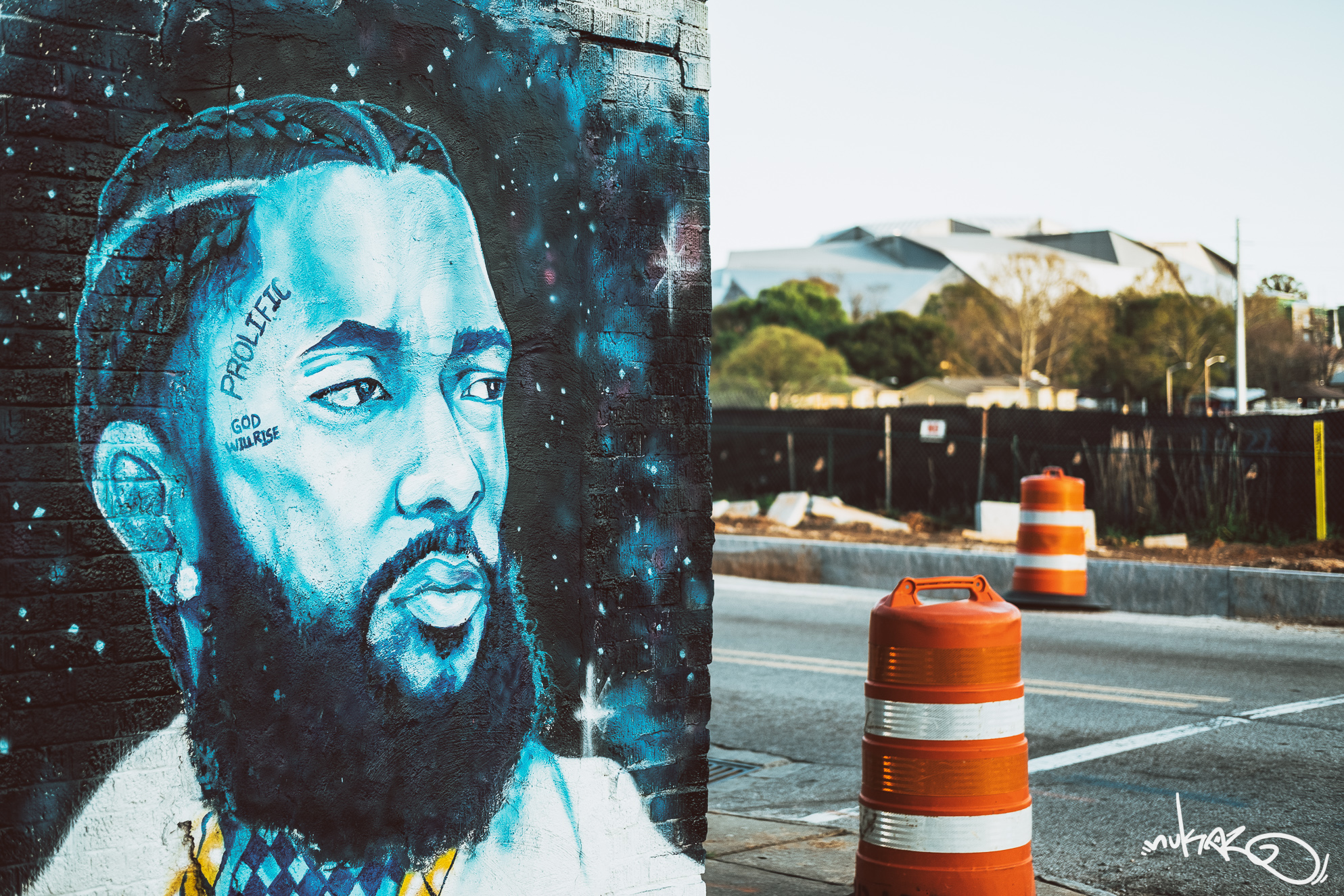 Nipsey Hussle Mural by Artist Keenan Chapman
Artist Keenan Chapman
IG: www.instagram.com/artistkeenanchapman
On Friday April 5th, 2018, I was fortunate enough to watch ATL Based creative Keenan Chapman paint a mural in honor of Nipsey by The Bluff. I got to chop it up with a few people in the neighborhood and even if people weren't familiar with Nipsey's music they respected him. It was pretty awe inspiring to see the neighborhood  come out to pay their respects. Keenan did his thing on this piece. Dope work brother.
If you want to see it, you can find it on the side of L&L Grocery store on the corner of 617 Joseph E. Boone Atlanta, GA
Feel free to download and share but please credit @nateynukez as the photographer if posted on IG or Tumblr. Right-Clicking and saying ¨Open Image In New Tab¨ will allow you to see the larger version.
atlanta
diaspora
music
photography
street photography