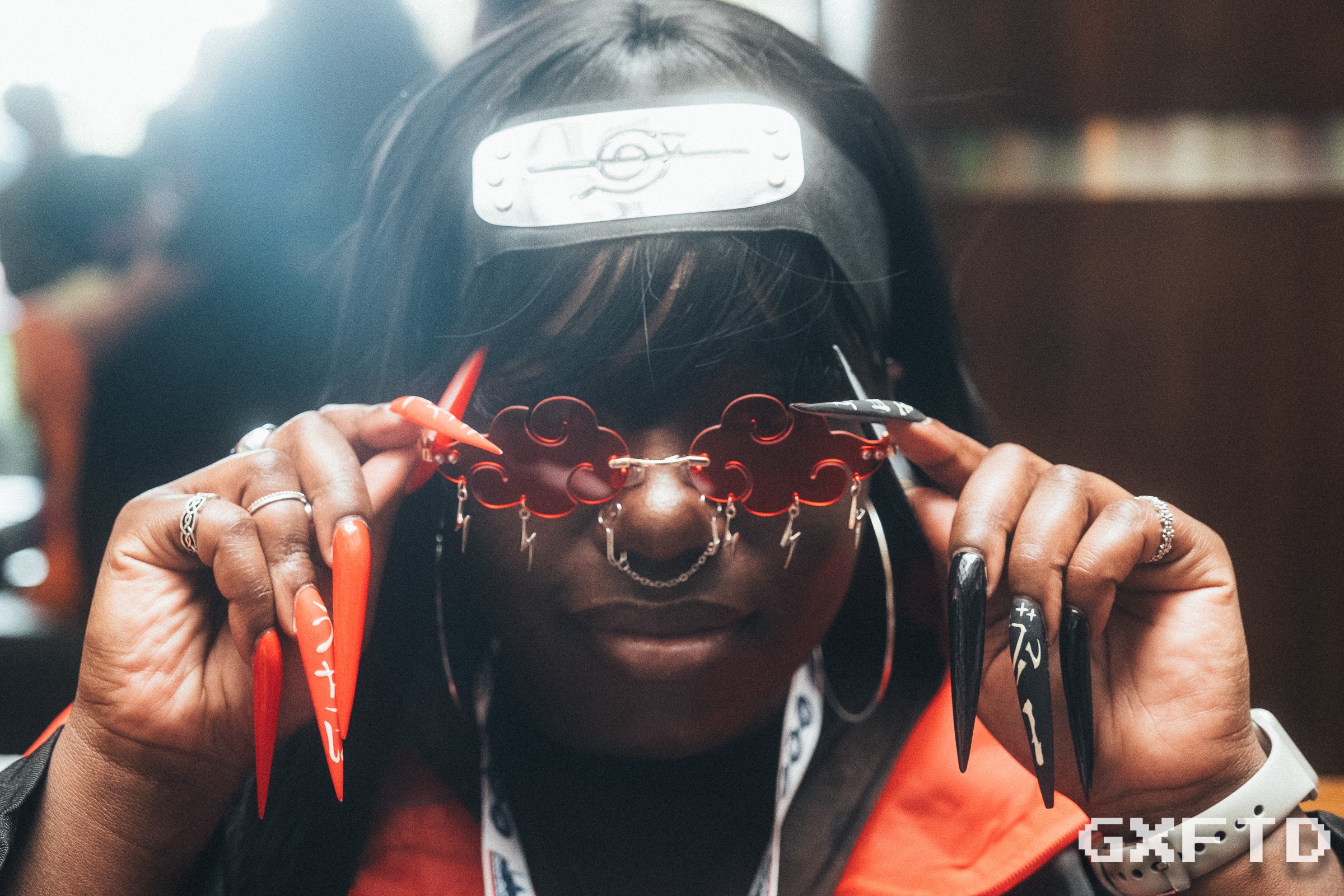 Blerdcon 2023: Fae'd to Black!
Blerdcon 2023: Fae'd to Black!
July 7th-9th, 2023
Washington D.C.
I've been attending cons for a decade now but they've been limited to the state Georgia. I took tiny leap and ventured to Blerdcon for my first out of state con ever and I couldn't be happier. It was unapologetically centered on the experience of being a black geek in ways I had yet to experience at some of the cons I've attended before (but knew I wanted to). Atlanta cons get close and they're still epic in their own ways but this was different in the best of ways. I had an amazing time. It was the con experience I had always wanted have.
Although it was also a solo trip, I didn't feel alone at all. There were a ton of familiar faces from past cons and events I've attended and even some friends (new and old) from my hometown Bridgeport, CT. On top of that, I met some AMAZING like minded and kindred spirits. If we just met this con and exchanged info, please don't be a stranger. I'm grateful we met and I hope we cross paths again in the near future. I'll 10,000% be in attendance next year if the universe allows for it.
Shoutsout to all the creatives I met while I was out there. I'm already seeing a ton of amazing work coming from the people who were there and I everybody supports and credits them as well! These images represent a small portion of what I experienced this past weekend. I honestly spent most of my time legitimately having fun and/or immersed in the con experience.
This gallery is best viewed on a larger screen.
AGAIN!!! To all the people I connected with please don't be a stranger!
NEXT CONS: DRAGONCON and ANIME WEEKEND ATLANTA
Feel free to download and share but please credit @GXFTD (personal page) as the photographer if you're posting on IG (@iamGXFTD on Twitter).
Right-Clicking and selecting ¨Open Image In New Tab¨ will allow you to see the larger version of the images (long press if you're on mobile for the download option).
If you want to and are one of those gracious people who really wants to tip me just know it's not necessary but alway appreciated!
If you have additional request a tip really would be appreciated.
You can tip via cashapp here: $iamGXFTD. I'll be able to continue doing what I do because of you!
black cosplay
blackcosplay
blackcosplayers
blerd
blerdcon
cosplay
cosplayers
cosplayersofcolor
diaspora
geek
gxftd
street photography